What better way to kick-start my horrendously neglected blog than to convey what I did this week that what would kindle the creative juices even in dear old Lazarus - had he the inclination to write to begin with, that is.
However, before I elaborate on what was sheer joy for my creative spirit, allow me a moment to impart some facts re the above photo of the fabulous four.
(1) Yes, you are seeing right, that does read, 'watch this workshop for free.' And (2) no you're not being lured into the bliss of some writers lucid dream. I actually was listening to advice from bestselling authors live online from the comforts of home. And, before you think you've got the subject matter down with a mere glance at the said photo, let me assure you that the magic and sheer genius of this workshop was most definitely in the detail. So read on dear reader - read on.
Vanessa O'Loughlin
The fact that it was orchestrated by the effervescent Vanessa O'Loughlin, founder of both
The Inkwell Group
& the Irish national online writing resources magazine
Writing.ie
assured me that this was the beginning of something new and innovative.
Vanessa - a
regular presenter at literary festivals around the country including The Dublin Book Festival , Waterford Writers Festival, The Dalkey Book Festival, Boyne Writers Festival and the Mountains to Sea Festival giving her own comprehensive and inspirational Getting Published workshops,
never does
anything
by halves.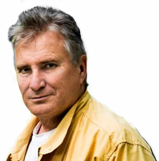 Paul Carson
The morning session opened with
Paul Carson
who is classified not only as the master of medical thrillers by the Irish Times, but also the John Grisham of medical fiction by the Sunday Independent, was first to have his brains picked for those golden nuggets of information that every writer waits on with abated breath.
A Doctor by profession, who sat through endless inquests purely for the purpose of research, depicts the lengths international bestselling authors go to in the name of producing prose worthy of such acclaim. If one learned nothing else from the entire workshop, that in-itself was priceless insight for would-be authors of the dedication required in the research field alone.
However, not only did Paul answer questions posed by the lucky panel of five aspiring writers in the studio but the entire process was an interactive online workshop which meant questions were posed via Twitter from all over the world.
Sinead Moriarity
Next to the table was
Sinead Moriarity
who's breathtaking eight novel, This Child of Mine, is accredited with the storytelling genius of Jodi Picoult and the compassion and humour of Marian Keyes - an incredible feat by any standards, and
Monica Mcirney
who's book, Lola's Secret, was shortlisted for the General Fiction Book of the Year in the 2012 Australian Book Industry Awards - to name but one of her writing accolades.
I mean seriously, for writers starting out to have access to authors of this caliber is simply phenomenal.
There were several great writing exercises during the day which sparked some genius prose form both the live panel and online viewers. Personally, I loved the response from the opening lines challenge. For example,
Annmaire Miles
tweeted - Finished. She had done what she came to do. But victory fooled her into thinking the journey back would be straightforward.
What a cracker of an opening. I can assure you it is tough enough to hit the opening running under pressure but to post one under 140 characters via Twitter is nothing short of amazing.
A hidden benefit of
the live interaction perhaps - one had no choice but to keep the opening short and to the point. Who knows, maybe, just maybe, a new writing exercise has just been unearthed from amongst my musings...
And if that wasn't enough, the task also sparked comments on Twitter, like - Serious talent at
Write Pop Fiction
, workshop, those opening lines were fantastic! Fab audience... from the wonderful, Roisin Peddle.
A later exercise was based on the above mind-map and involved the central theme of a girl gone missing and the list of questions linked to the circumstances surrounding her disappearance.
Who was she? Why had she disappeared? What happened? Who knows? Why aren't they telling? Who gains from her disappearance? How is she found? Conclusion and resolution.
There are several reasons this kind of exercise is invaluable.
(1) The list of questions sparks the curiosity of the creative that lies within us all to find answers to questions posed, and (2) once the participants read aloud their individual take on the same list of questions it obliterates the notion that anyone can steal your story.
Well, we writers types can get a tad paranoid about our precious plots. I can almost see the obsessed writer scuttling through the streets in the dark of night, raincoat tied at the waist - flowing hat pulled down over her eyes as she endeavors to deliver to her agent the manuscript she has crushed to her chest. Heaven forbid she post it - if there was a strike at the sorting area it could end up anywhere, and as for emails - glory-no. Those internet things are constantly hacked. There's no story of hers ending up on Wikileaks...
A touch exaggerated, perhaps, but you get my drift, or if you don't, let me put it to you this way. Basically, it helps to calm the overactive mind to see five people with the same list of questions all craft entirely different scenarios.
And, mentioning the number five, I simply must give a serious shout out to Kevin, Grainne, Marian, Deirdre and Amy - the five brave participants in the studio for the day. It takes absolute guts, and then some, to read your totally unedited work aloud, not only during a live broadcasting but in front of international best selling authors.
Vanessa drew the workshop to a close titillating our palate for more by extracting one more little gem form each of the authors
Paul Carson
drove home his point of how vital those opening lines are with a very visual reminder - "Opening lines must grab your reader by the throat."
Sinead Moriarity
drawing on her own wonderful experience, advised us to, "Make characters likable and keep going no matter what."
Moniac Mcinerney
And
Monica Mcinerney
suggested we, "Read read read - write write write - edit edit edit."
Add the above to
Vanessa's
three little words - "Writing is rewriting." and you have quotable tweets if ever I read them.
Having cleared my calendar for the day and stayed the course from 10AM to 4AM with the workshop, would I change anything? The creative in me accustomed to constantly tweaking my work would suggest shorter writing exercises and more interaction with the online viewers during tea/coffee breaks.
As for the seagulls vying to be heard and the helicopter crossing at an inapt time - those are the little bits of magic great novels are made of, and for me it made the whole experience real.
And to think that this was just the pilot exercise with a view to ironing out teething problems, what can one say but congrats to all involved and roll on the next one.
Interactive Online Writing Workshops
created by writers for writers - the mind boggles as I wonder where in the stratosphere the creative mind will take us next.
With a smile
Ita x